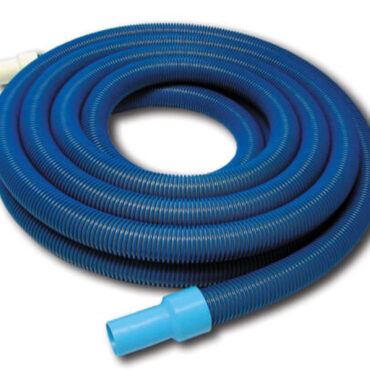 Product Description
Classic Aqua Flex 1 ½ Inch Pool Vacuum Hose – 1 ½" x 25″
A perfect afternoon at the pool doesn't happen by accident. A lot of work goes into keeping your pool water clean and safe. So why would you let some errant debris spoil your poolside fun? With this ClearView 1 ½ inch pool vacuum hose, you don't have to! This long, flexible hose works with your ClearView vacuum, so you can easily keep your pool water free of debris.
A Debris-Free Pool
This 1 ½ inch pool vacuum hose is built for the ClearView Aqua Flex vacuum. The durable, flexible hose reaches up to 25 feet, helping you reach those tight corners and deep areas of your pool floor. With this hose in your supply closet, you can look forward to a clean pool that is free of twigs, leaves, and other debris all year long.
The Best Products at the Lowest Prices
At MKM Pool Spa, we want our customers to get the very best in pool and spa supplies without spending a fortune. That's why we offer the lowest delivered prices on products throughout our online store.