SERVICES
Great service, with a personal touch. That's our commitment.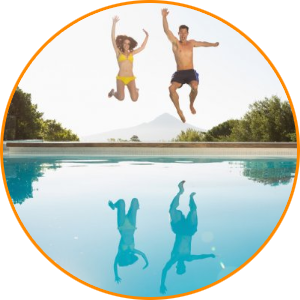 Pool Opening Service
Opening your pool signals the start of warm weather and relaxed attitudes. Whether you're emerging from a long snowy winter or a quick brush with cooler temps, opening your pool can be a simple process. We're here to help! Click the button below to read more.
Schedule Service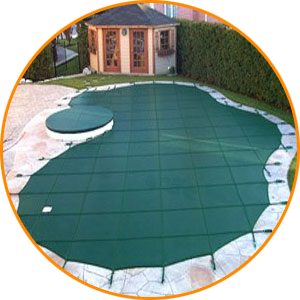 Pool Closing Service
We will winterize pool filtration equipment & piping to ensure no cracks or imperfections next spring. We also remove ladders, diving boards, handrails, and store the equipment on the owner's premises. We will also install the pool cover correctly and efficiently to provide protection during the winter months.
Schedule Service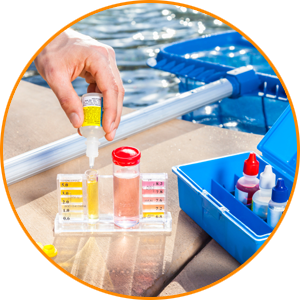 Pool & Spa Maintenance
With our maintenance service, repairs are fewer and further between, saving you even more money. We also take care of many services, giving you peace of mind. Pool and Spa maintenance service is just one of the ways we strive to go above and beyond for you. Maintenance offered weekly, every other week, or once a month.
Schedule Service
TESTIMONIALS
Service is above and beyond! Andrew is very knowledgeable and has years of expertise in the industry. He's definitely earned my business.
-JUAN C.
I appreciate a competent professional that is not trying to talk above my head and feed me false information. I appreciate a man that says what he means and means what he says. There will be nobody that works on my pool but Blue Lagoon from here on out. Thanks so much Andrew!
-YVETTE PATRICK
Andrew and Caleb respond quickly and they are very efficient serving Crescent Bay Resort at Crescent Bar! They keep our pool and Spa crystal clear!
-LORI T.
OUR MISSION
Pools and Spas are Our Passion
Here at Blue Lagoon Pool and Spa we have over 10 years combined experience in the pool and spa industry. We offer cutting edge pool and spa service for both commercial and residential customers.

We make safety, professionalism, technology, top priority. So that we can serve you, our valued customers with the best service in town with competitive pricing. Allowing you to spend more precious family time together creating memories and less time worrying about your pool or spa needs.

We are here to answer any pool and spa questions. We have a host of resources to help you become comfortable with your pool or spa system.

- The Vickery family