LOU Is a software specifically built for the Pool, Hot Tub and Swim Spa Industries. It allows you to access your account information and stay connected 24/7 with our new Customer Portal. With our customer portal you can see your Customer Statements, Pending Orders, Estimates, Purchase History, Appointments, Invoices, Balance Due, and Communication Preferences. You can use this information to make payments online, confirm upcoming appointments, and print copies of the documents for your records.
This is what your home page, or My Account screen, will look like. Here you can view important information such as Balance Due, Upcoming Appointments, Invoices, etc.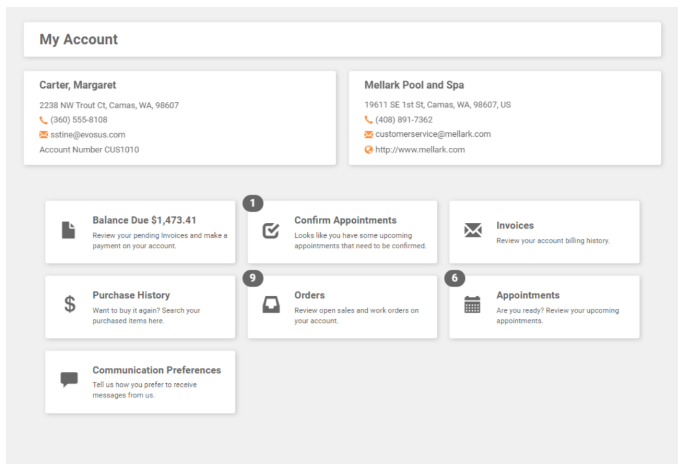 If you are trying to get back to the home page from another screen, there is a button in the top right hand section of your screen that shows Back to My Account. If you press that button, you will return to the home page in the picture shown above.
From your home page you can access important information such as your Customer Statements. You will get to this screen by clicking on Balance due. Here you are able to print or save your Statements.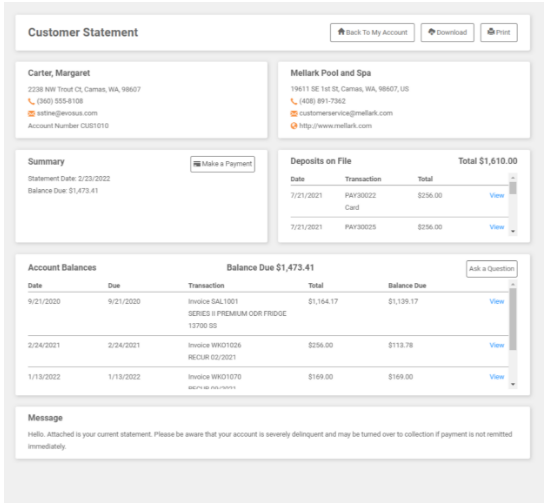 When you click on Invoices you will be redirected to the page shown below. This page contains all of your current and past invoices. Here you can make a one-time payment towards your account balance.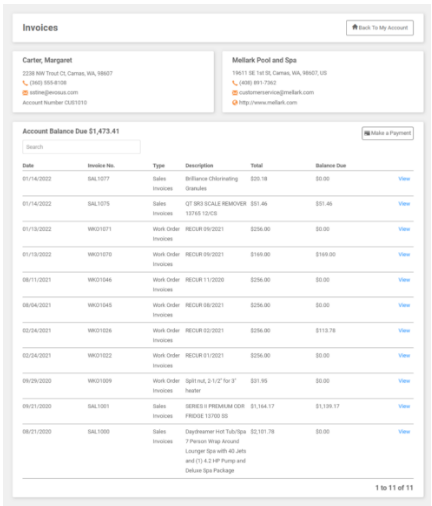 When you click on Purchase History from the home screen you will see all of your past purchases and the purchase date. You can view the invoice associated with the SKU by clicking on the line item.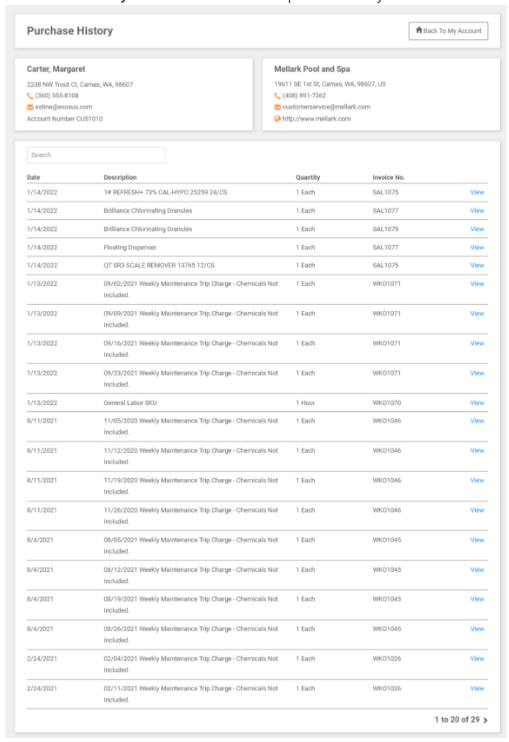 When you click on Orders from the home page, you will see your Pending Sales and Work Orders. You can View Order documents and send questions about your Orders.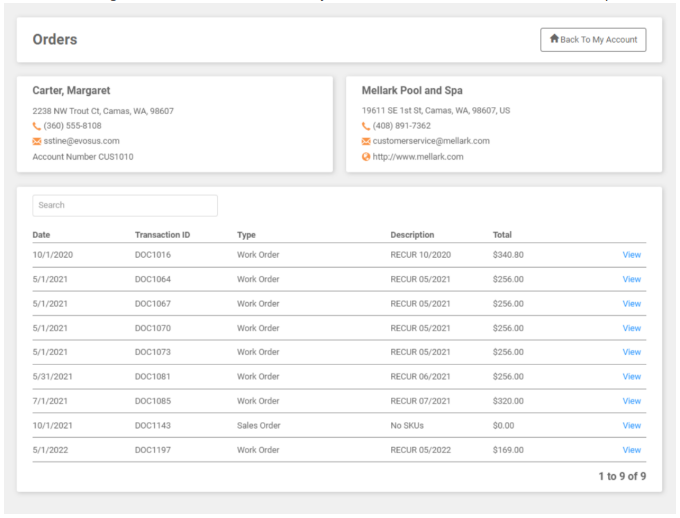 When you click on Estimates, you can go back through all of your quotes to review or ask questions.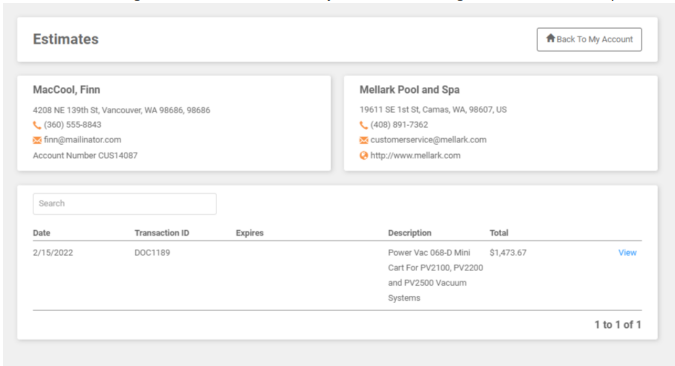 When you click on Appointments, you can view all of your Upcoming Service Appointments. You can also confirm or send messages regarding appointments.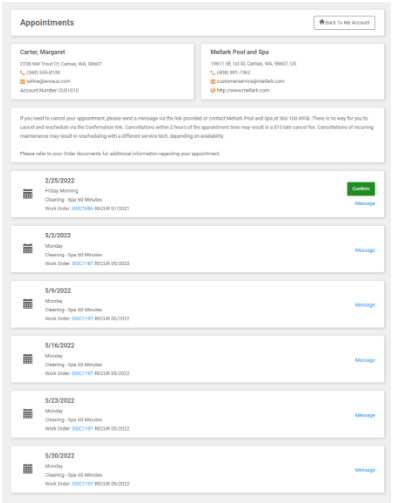 When you click on the Communication Preferences, you can change how we get ahold of you.